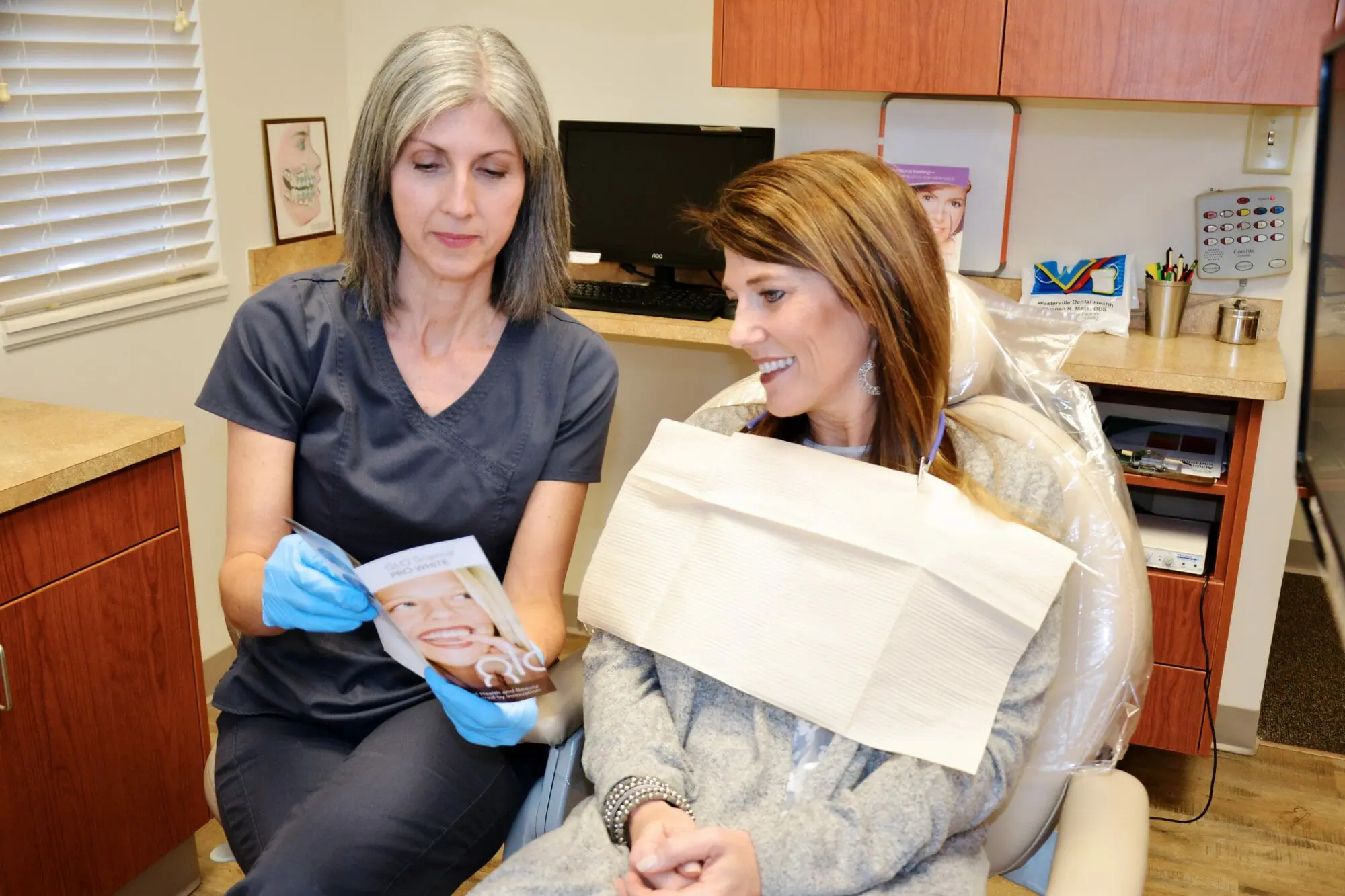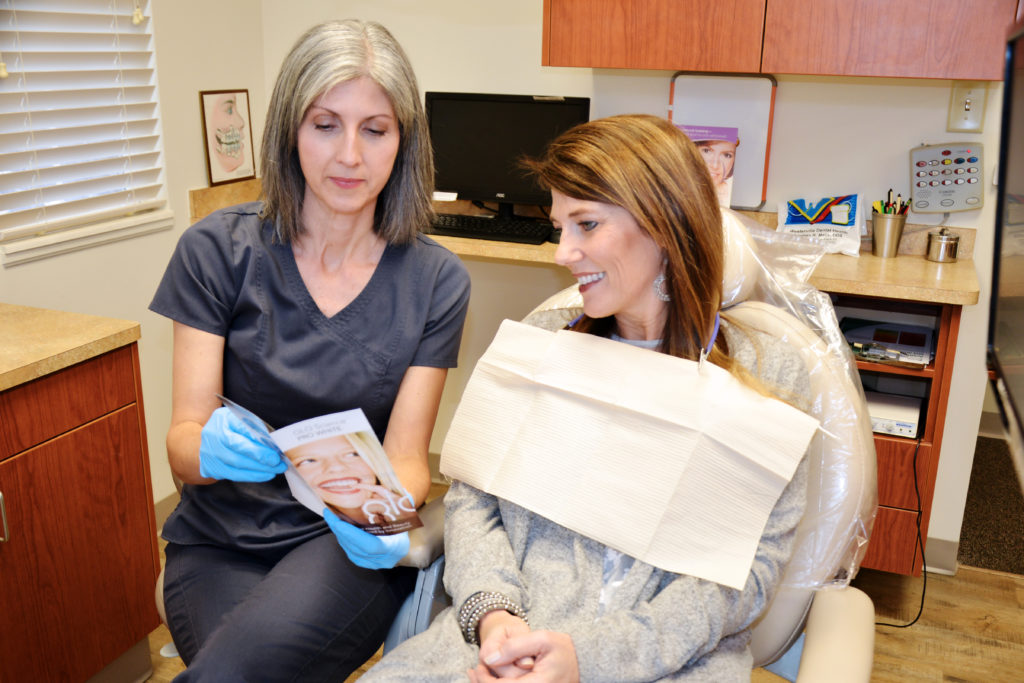 Are you ready for a smile makeover? Are you tired of teeth that are dull, yellowish, and discolored? Luckily, with our teeth whitening options, we can make your smile shades whiter and photo-ready very quickly.
What is teeth-whitening?
Teeth whitening is exactly as it sounds – it is a procedure to help lighten the color of your teeth and enhance the overall appearance of your smile. With professional teeth-whitening, you can have celebrity white teeth in no time.
GLO
GLO (Guided Light Optic) whiteners are phenomenal for at-home whitening. This product was created by world renowned dentist Dr. Jonathan B. Levine, a four-time winner of the Thomas Edison Award. It has been proven to be faster and stronger than other at-home whitening kits.
GLO uses a closed system that adheres to your teeth without sticking or clumping to your gums, eliminating the mess of other at-home whiteners. And, with its minty flavor, GLO tastes as refreshing as it feels.
How does it work?
GLO is extremely simple to use. The personal mouthpiece is pre-timed for a quick eight-minute application, fitting perfectly over your teeth and leaving your hands free. Water-based GLO vials are filled with hydrogen peroxide and fluoride to both strengthen and whiten your teeth. These fill the mouthpiece and treat all your teeth at once for an even and beautiful white smile. For your convenience, you will receive a case to take your kit on the go.
Will it hurt my teeth?
Professional whitening can give you the megawatt smile you've always wanted without compromising your teeth. Your teeth will not be damaged by this whitening product. It is normal, however, to experience some mild teeth sensitivity after a whitening treatment. This will subside a few days after the treatment.
We are committed to serving you and your smile, which is why we offer GloPro at-home whitening kits for our patients. We want the best for our patients, and swear by this product for the awesome results that it delivers. Are you interested in learning more about the GLO whitening system? Contact us online or give us a call today at (614)-882-6741 to set up a consultation and to learn more.