Our patients are the lifeline of our practice and we work every day to give you the best experience possible. We are a family practice. What does that mean exactly? It means your holiday and graduation cards adorn our walls and, together, we watch your children grow up in our dental chair. We have been a proud part of the Westerville community for years and love getting to know our patients.
We have created a warm, relaxing environment to address all of your concerns and establish a regular dental care regimen. Our patients are our family, and your continuing care is our utmost concern. With cutting edge technology, ongoing education and accreditation initiatives, and the most competent, experienced staff in the area, Westerville Dental Health is the best choice for all of your dental and oral health needs. We love to both foster our relationships with tenured patients and build lasting relationships with new ones.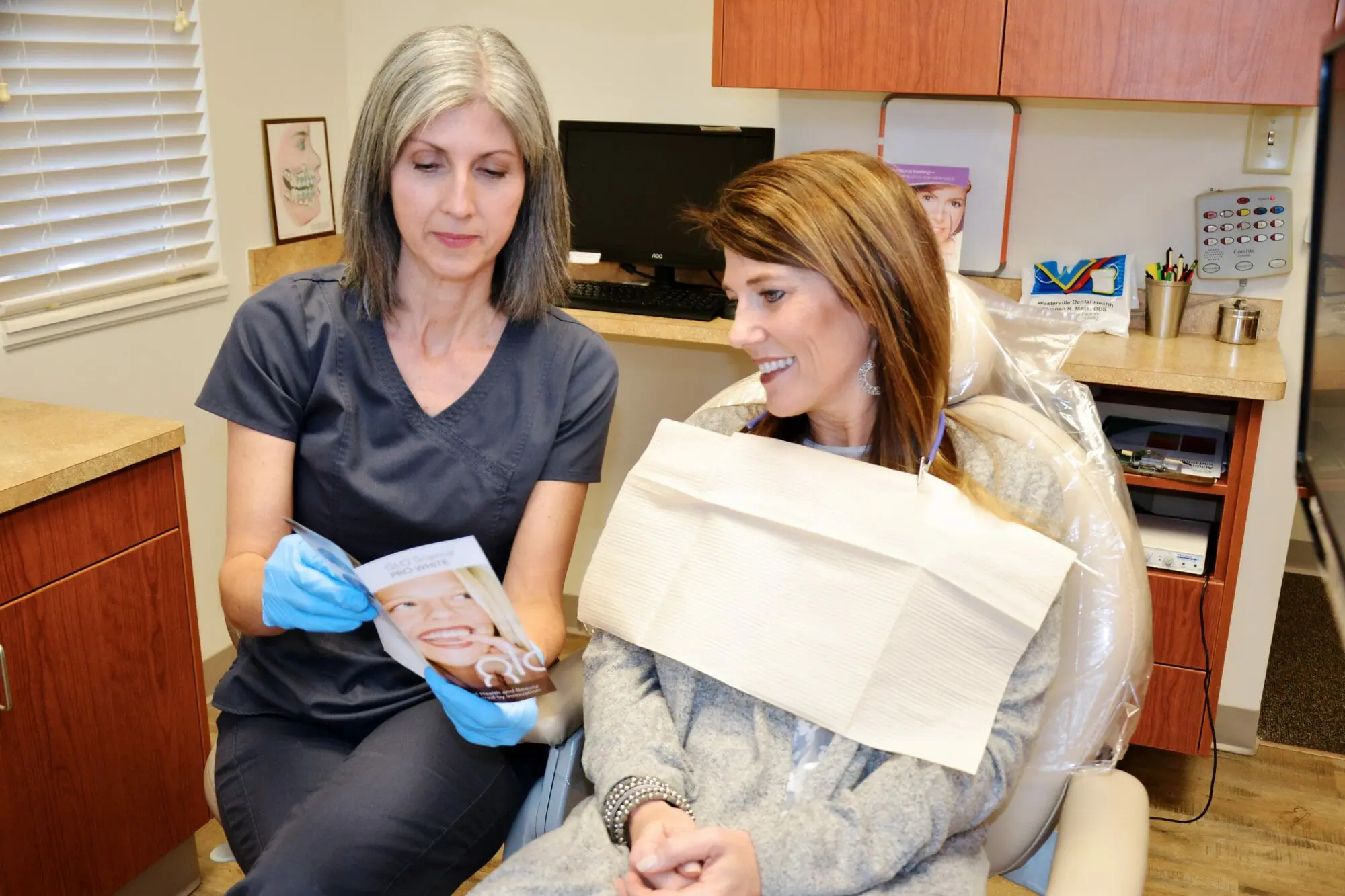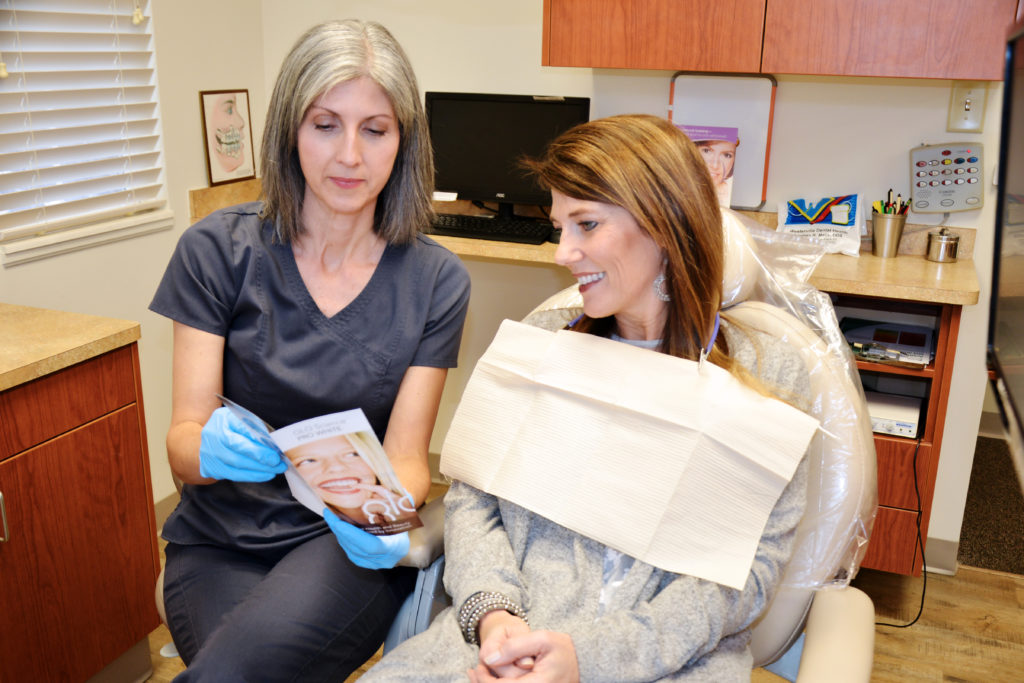 Patient FAQs
What happens during a hygiene appointment?
During your appointment, you will receive a thorough exam. Our dental hygienists will begin with a general cleaning, before Dr. Malik conducts a more in depth examination of both your teeth and gums, devising a treatment plan. Our administrative staff will help with all of the insurance logistics, providing a clear and concise estimate detailing your chosen treatment plan.
What does an appointment cost?
Insurance covers most preventative procedures, like cleanings and general checkups. We will help you decipher what your insurance does and does not cover to find a clear and affordable solution, creating the best treatment plan for your needs. If you do not have insurance, we can assist you with more information on treatment options and financing.
The average patient needs x-rays taken once a year. We use cavity detecting and bite-wing x-rays once a year an panoramic x-rays once every five years. Patients with gum disease may need x-rays as often as every six months, depending on the severity of their case. These cases are usually referred to a specialist.