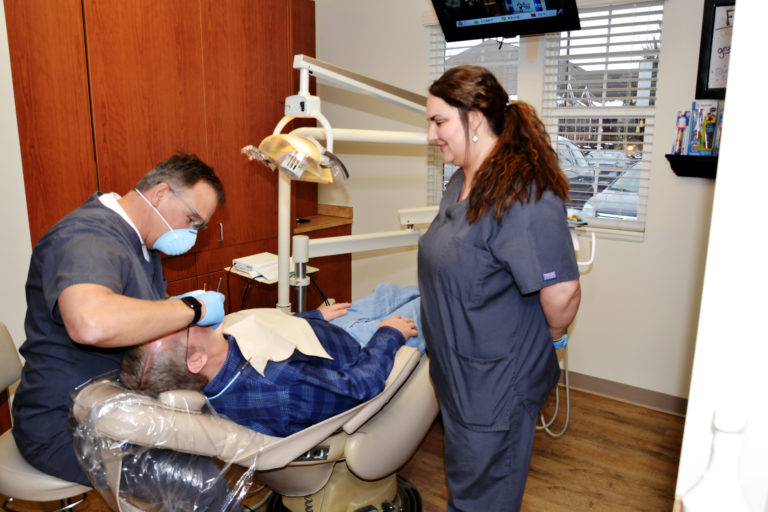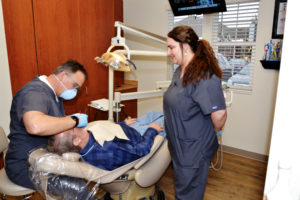 When your tooth is broken, you need immediate care. We understand that going around with a missing or broken tooth can be inconvenient and embarrassing, which is why we offer same-day care and replacement crowns at our office.
What is a dental crown?
A crown replaces lost tooth enamel, which is the perfect remedy for a weak tooth, as it reinforces and supports the tooth through its stable casing. Crowns are crafted to look like your remaining healthy teeth, meaning that they restore your smile and leave it looking as good as new. They can be used for a wide array of treatments. If your tooth is cracked, worn down, damaged, misshapen, or discolored, a crown may be the perfect fix. Crowns are used to cap off dental implants and root canal therapies. A crown can also serve to support a dental bridge or support teeth that are weak from excessing grinding.
What are same-day crowns?
If you have ever broken or chipped a tooth, you understand the importance of a same-day crown. Not every practice, however, has same-day technology. USA Today reports only 10% of dental offices are able to offer this service due to the extensive training and equipment necessary. In the past, getting a crown meant a 2-4 week waiting period while your crown was crafted from molds of your teeth. With our new 3D technology, our crowns are now crafted in-office and applied the very same day.
How does it work?
Using a small 3D camera, we are able to comfortably take digital impressions of your tooth. We then use Computer Aided Design (CAD) and Computer Aided Manufacturing (CAM) to create a custom-fitted crown specifically for your tooth. No messy impressions or molds are needed!
Why are crowns important?
As your dentist, it is our job to preserve your teeth when possible. Missing teeth can be a cosmetic nightmare and can wreak havoc on your gums, jaw, and overall oral health. A dental crown is an effective way to preserve your natural tooth and to restore its look and function. With a crown, your tooth will be safe from any further decay or damage. You will also be able to eat normally, as a crown can withstand the pressures of chewing. A crown is a great and efficient way to get a problematic tooth back on track.
With same-day technology, your crown will be conveniently made and placed all in one day. We will have your crown prepared and placed in just one day, restoring your teeth and smile in no time at all.