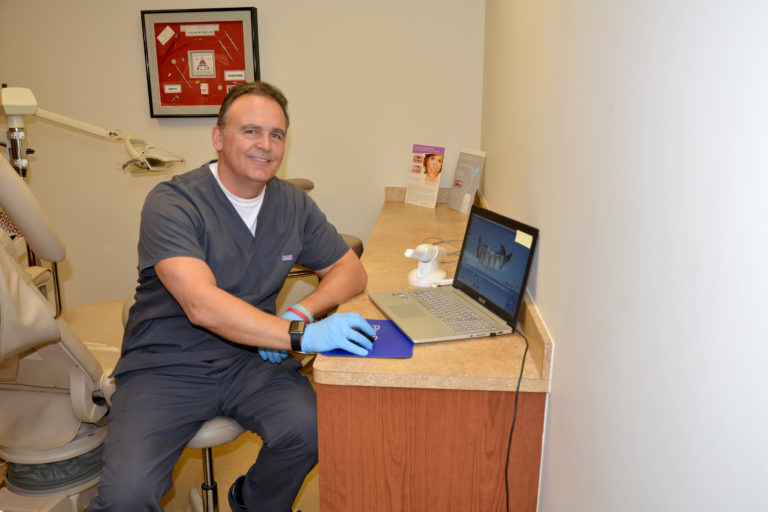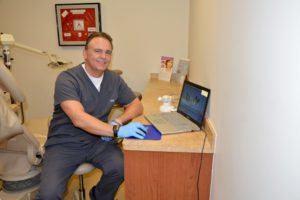 Our CamX Spectra Intraoral camera is one of the many sophisticated modern tools that we use in today's world of dentistry. This technology is a non-invasive tool that accurately identifies plaque and tooth decay in its early stages.
How does it work?
The CamX Spectra Intraoral camera is a hand-held tool that scans over each one of your teeth during an exam. Using light-driven, fluorescence technology, CamX searches for caries (tooth decay or crumbling) that could go undetected by a traditional X-ray. The camera's four violet LED lights cause any lingering cariogenic bacteria to glow red, indicating the presence of tooth decay.
The camera will also rate the tooth numerically, using a system of 0-5, to indicate the level of damage. We will not only be able to tell that tooth decay is present, but we are also able to see how serious it is and to create a treatment plan accordingly.  
What are the benefits of the Spectra Intraoral Camera?
The Spectra Intraoral Camera serves to provide a clear portrait of a patient's oral damage, which, in turn, can be incredibly helpful in the early detection and treatment of tooth decay. Because of the clarity and incredible accuracy, Spectra images are well-received and trusted by top dental professionals. Additionally, insurance companies specifically support the use of Spectra images, allowing patients easier and additional coverage that otherwise may have been denied.
Spectra technology brings cutting edge technology to Westerville Dental Health, allowing our patients to benefit from faster and more affordable treatment options.This is groundbreaking technology because it can prevent surgical costs and unnecessary health risks.
When is it used?
We will utilize the Spectra Intraoral Camera during your regular hygiene exams. We will carefully place the tool on each of your teeth. If damage and decay are detected, the tool will make a specific noise. We will then note the location and the numeric rating of the decay and craft a treatment plan accordingly. By using the Spectra Intraoral Camera during your hygiene visits, we are able to catch cavities early and treat them quickly before they grow and progress.
The CamX Spectra Intraoral Camera is just one of the many technologies that we utilize to give you the absolute best oral health care. If you are interested in learning more about this technology, please give us a call at (614)-882-6741.